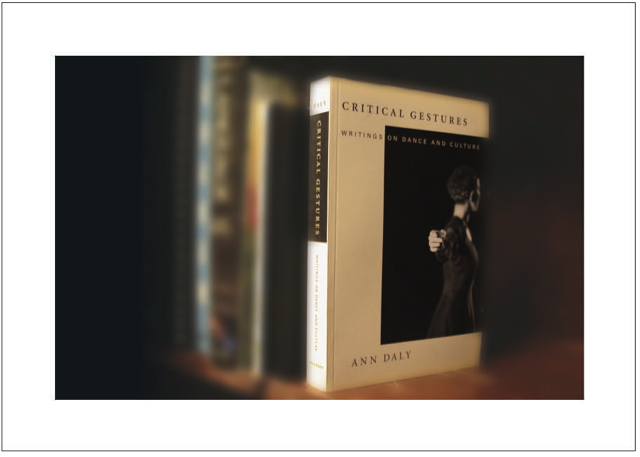 Critical Gestures: Writings on Dance and Culture
    Wesleyan University Press, 2002.
Spanning the divide between journalism and scholarship, this collection offers a double-sighted view of dance in America from 1986 to 2001. First, the book documents the shift in experimental dance from formal to social concerns. Second, it records the expansion of dance studies in the academy from historical documentation to cultural criticism. More than 80 reviews, features, essays, interviews, and scholarly articles — including extended considerations of Pina Bausch, Deborah Hay, Bill T. Jones and Ralph Lemon — were originally published in venues ranging from The New York Times to TDR: A Journal of Performance Studies.
Impressive . . . Dance Fans, feminist theorists and those curious about the contemporary arts all will find thoughtful analysis in this rich, well-written collection.